Sat 4 Nov 2023
10:30am - 5pm
The Lighthouse,
11 Mitchell Lane, G1 3NU
Our newspaper
Keep a look out on the streets of Glasgow for a new Glasgow Print Fair newspaper, get the low-down on who's who at this year's print fair, and hear from some people taking part. Kindly paid for by Newspaper Club.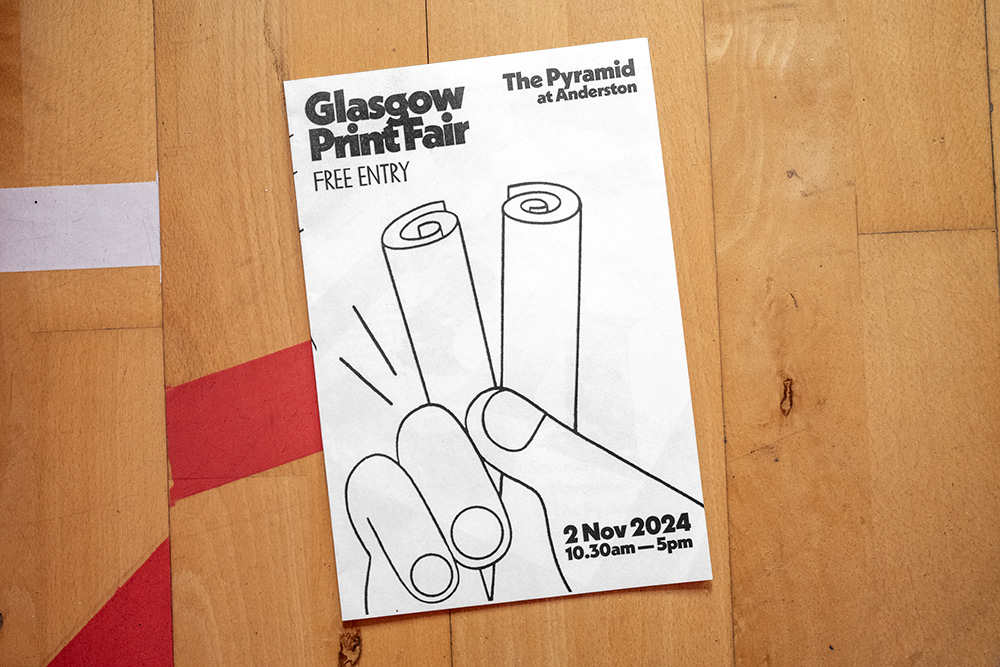 Print workshop
Get an introduction to the joys of relief printing, and be part of a new, large-scale print installation covering the central atrium of the Lighthouse building. Join printers Ruth Kirkby, Neil McGuire and Edwin Pickstone for a free workshop - no booking required.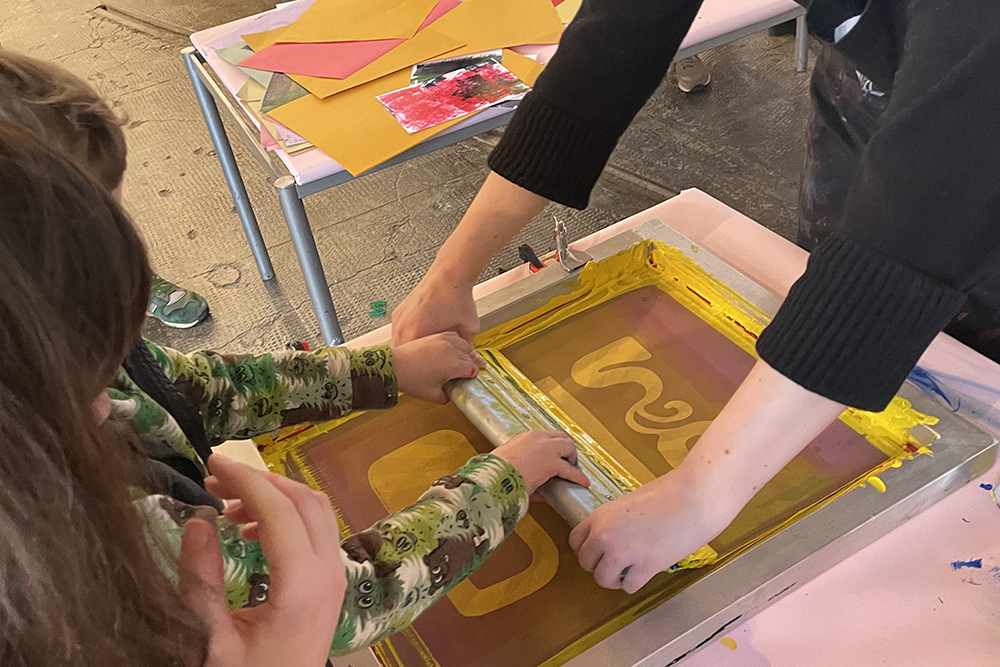 Billboards
Thanks to Jack Arts our Max Machen illustrated printing pals are finding their way across the city.
What the printmakers said
"The fair is just unmatched! From the atmosphere to the amount of people through the doors. It is just better and better. Difficult to choose my favourite part but I think it's just great knowing that it's like one big printing family, feel totally chilled."
- Lauren Morsley
"The organisers took such incredible care of us, the turnout was mind blowing, quality of exhibitors incredible - the whole vibe was just amazing!!"
- Petit Press
"Each time I've been fortunate enough to do this fair it has been incredible and yesterday was another level. Thank you so so much to Kaye and Jane for making such a special event and an enormous heartfelt thank you to everyone that came away with a print from me. I've been doing this a fair few years now ... but yesterday was the best print fair day I've ever had 🥲❤️ it means the world, thank you"
- Lucy Sherston
"Yesterday was a whirlwind! I loved every second of it and I'm so grateful to everyone who came to my stand. I feel so lucky to have been involved and my deepest gratitude goes to the awesome Jane and Kaye. What an incredible thing they have created!"
- Kieron Redmond
"Glasgow Print Fair was my most successful event to date. I was blown away by how busy it was from start to finish. Thank you to everyone who bought something from me and stopped to say hi, many of whom I have only ever spoken to online. Big thanks to Jane and Kaye for organising such an amazing event.
- Natalie Tweedie
Thanks to everyone that came along!
About the organisers
Jane and Kaye both run creative agencies in Glasgow. We run Glasgow Print Fair as a not-for-profit and are excited to bring it back for its fifth year!
Thanks to